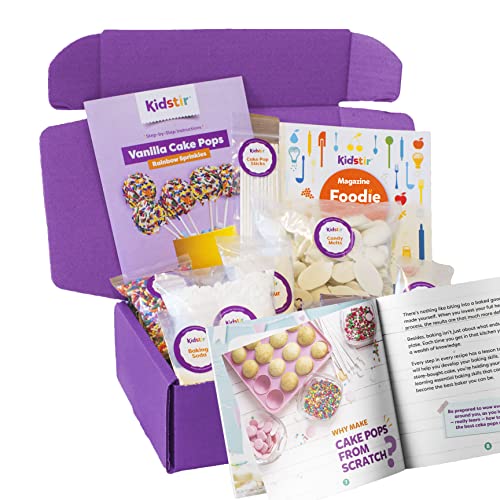 KIDSTIR Everything Pre-Measured Ingredients: The Dream Come True For Busy Parents
Introduction
Parenting is hard enough as it is, but adding meal prep on top of that can be a daunting task. However, KIDSTIR is here to make your life easier with its Everything Pre-Measured kit. No more measuring and guessing, just easy and fun cooking with your children.
What is KIDSTIR?
KIDSTIR is an American company that provides cooking kits to parents who want to teach their children how to cook. They offer everything from baking kits to dinner kits, and even offer a monthly subscription service.
What's included in the kit?
The Everything Pre-Measured kit comes with all the pre-measured ingredients needed for a vanilla cake. The kit even comes with wooden spoons, a spatula, and a cake pan, making it an all-in-one solution.
How easy is it to make?
The kit is extremely easy to use. The instructions are clear and simple, making it perfect for parents and children who have never cooked before. All you need to do is follow the recipe card, and before you know it, you'll have a delicious vanilla cake to enjoy.
Is it messy?
Cooking with children can be messy, but fortunately, the KIDSTIR kit makes it less so. The included tools are kid-sized, making it easier for little hands to handle. The ingredients are pre-measured, so there's less chance of spills and mistakes. Plus, the kit comes with a kid-sized apron to keep clothes clean.
What are the benefits of using KIDSTIR?
First and foremost, KIDSTIR is a great tool for parents who want to teach their children valuable cooking skills. It's also a fun way to spend time with your kids, as you can bond over cooking and enjoy the fruits of your labor together.
What are the downsides?
The only downside to the KIDSTIR kit is that it's a single-use product. Once you use the pre-measured ingredients, you'll need to purchase another kit if you want to cook again. However, the convenience and ease of use make it worth the investment.
Is it worth the price?
At around $35, the KIDSTIR Everything Pre-Measured kit is relatively affordable. Plus, the included tools and ingredients make it a great value for what you're getting. If you're looking for an easy way to cook with your children, it's definitely worth the price.
What do customers say?
Customers who have used the kit praise its ease of use and convenience. Many have reported that their children loved cooking with them and were proud of their creations. They also noted that the kit was great for teaching their children important skills and fostering a love of cooking.
Conclusion
The KIDSTIR Everything Pre-Measured kit is a dream come true for busy parents. It's an easy and fun way to teach your children valuable cooking skills, while also bonding and enjoying time together. If you're looking for a convenient and affordable way to cook with your children, the KIDSTIR kit is the perfect solution.
About Author