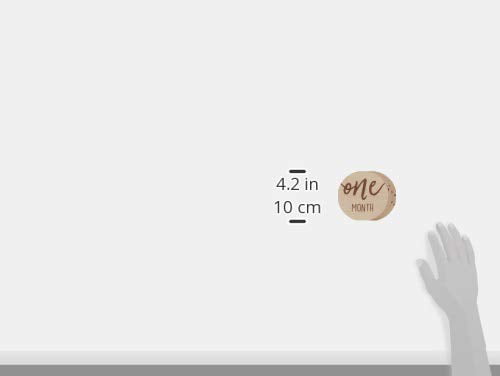 Kate & Milo Milestone Reversible Pregnancy and Baby Journal: Review
If you are an expecting mother who wants to record every milestone of her pregnancy or a new mother looking to capture those little moments in her baby's early life, the Kate & Milo Milestone Reversible Pregnancy and Baby Journal is an excellent investment. This journal has received rave reviews on Amazon, and for a good reason. It is incredibly detailed, easy to use, and thoughtfully designed to make the journey just that much more special.
The Cover
The cover of the journal is a classic white with grey polka dots, perfect for any gender and any style. The cover has a timeless yet modern feel that will make it a cherished possession for years to come. The journal's name and branding are subtly printed on the front in elegant font, giving off a sophisticated vibe.
The Contents
The journal includes 40 pages of high-quality paper that is perfect for writing, drawing, and attaching pictures. There are two sections: one for the pregnancy and the other for the baby's first year, each with a different color scheme. The flip design is unique and perfect for moms who want to keep everything in one place.
Pregnancy section content
The pregnancy section of the journal includes pages for each month of the pregnancy, an appointment tracker, a pregnancy announcement page, a baby shower page, and a space for the baby's name, due date, and ultrasound picture. The month-by-month layout makes it easy to track your progress and has an area to jot down notes, thoughts, and feelings.
Baby section content
The baby section of the journal has pages for each month of the first year. Each page includes space for a picture of the baby, milestones reached, and a little space to jot down memorable moments that occurred. There are also pages for recording the baby's first words, first steps, and favorite things.
The Layout
The journal's layout is both simple and chic, with plenty of space to write and attach pictures. The flip design makes it easy to access both sections of the journal, and the color-coded system helps keep things organized. The lines for writing are not too dark, so your handwriting will be the star of the show.
Personalization Options
Despite being a pre-made journal, there are plenty of options for personalization. You can add your pictures, write your thoughts, and even add little notes and mementos. This journal is designed to be a keepsake, and you can make it just that with a few little touches.
Other Benefits
The journal's compact size is another plus, as it can fit easily in a purse or bag, making it accessible at all times. Additionally, the journal comes with a keepsake envelope to store precious mementos, such as a lock of hair or a baby's first onesie.
Some Pros & Cons
Pros
Simple yet Chic Layout
High-Quality Paper
Thoughtful Design
Plenty of Pages for Recording Memories
Affordable Price
Cons
No pockets for storage
No refill options available
Cost
Considering its quality and features, the Kate & Milo Milestone Reversible Pregnancy and Baby Journal is incredibly affordable. It offers excellent value for money, compared to other similar products available on the market.
Conclusion
Whether you're expecting or have a newborn, the Kate & Milo Milestone Reversible Pregnancy and Baby Journal is a perfect investment. The journal is beautifully designed, easy to use, and perfect for recording every milestone. It makes a great gift for new moms and a wonderful tool for sharing memories with family and friends. Get yours today, and cherish those precious moments forever.
About Author